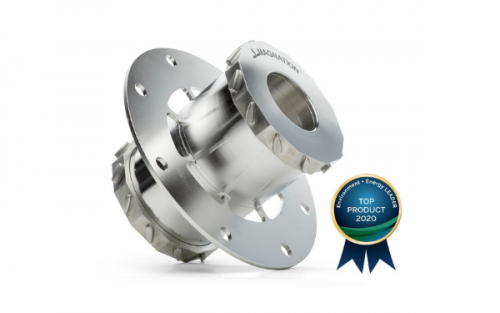 Magnation now has a new website, showcasing their award winning water conditioning system. Learn more about water and energy conservation where sustainable water is needed with an excellent ROI.
Oakland, United States - March 2, 2021 /PressCable/ —
Magnation Water Technologies is pleased to announce the launch of their new website, Click Here, on March 2, 2021. Magnation is in the business of optimizing how water is used. And the fact of the matter is water is used everywhere. Magnation works with the following industries: agriculture, turfgrass, mining, gas & oil, pulp & paper, HVAC, landscaping, wellness, residential, wastewater and more.
Magnation maintains an expanding line of water conditioning and correction products based on physical science and not on chemistry or consumables. As a result, it created a need for a more robust website. An emerging factor was the diversity of the website visitor, which could be an engineer managing a water sanitation site, a Midwest farmer, a golf course superintendent, food processing manager, or even an owner of a landscaping company.
Jim Zaslaw, CEO & Founder of Zinc Digital Agency had this to say about the new website, "We took a holistic approach, including the best marketing and e-commerce software, to create a platform that allows Magnation to respond to and educate customers on emerging water technologies, feature an in-depth look at the value of their products, while still allowing users to purchase without being directed to a separate online store."
The website visitor now can fine tune their search and go straight to content that addresses their water concern. The visitor gets to answer four key questions to determine which Product matches up with their need or application. Here are the 4 Questions: 1 – What type of buyer are you? 2 – What is your water source connection? 3 – What water issues are you facing? 4 – What size pipe?
"Our new website is a major improvement," says Magnation cofounder Stef Jenzeh. "It very much streamlines the site experience to take visitors more directly to the Magnation Products that can most help them, to specific information, even to places where they can ask a follow up question or ask a Water Specialist to get in touch. In addition it's designed to work across all viewing platforms."
She adds, "We're starting work now on the next phase. We are expanding the content on the site that will appeal to each visitor's expertise, whether it's agriculture, oil & gas, pulp and paper, wastewater, wellness, home use and more. Until then, we're emphasizing how our technology works for a number of different applications in water utilization."
Magnation's specialized magnetic field decreases surface tension, reduces viscosity (thickness) for faster and easier flow. With less resistance, water, fluids and air move more swiftly and with less energy. One of their products, Magnation® Turbulator, received a Top Product of the Year Award 2020, in the elite Environment + Energy Leader Awards program.
Since 2008, Magnation Water Technologies has been solving complex water challenges with innovative, eco-friendly, and cost-effective products, with a constant emphasis on providing superior products, exemplary service, and scientific support. Magnation is passionate for water and energy conservation through improved water productivity, reducing waste, emissions and resources. All Magnation products are made in the USA.
Editorial contact: Stef Jenzeh, Magnation Corporation, Oakland, CA | 510-467-3900 | stef.jenzeh@rainlikewater.com
Learn more at https://www.magnationwater.com
Contact Info:
Name: Stef Jenzeh
Email: Send Email
Organization: Magnation Water Technologies
Address: 660 4th St, Oakland, CA 94607, United States
Phone: +1-888-820-0363
Website: https://magnationwater.com
Source: PressCable
Release ID: 88999085