AJ Ochoa of Othello, Washington, farms potatoes on higher ph soils, irrigating through deep wells and also a local aquifer.
"The main word that I could come away with was 'mellower soils' which is one of the most important fundamentals in farming. Everything starts with better soils." says AJ.
"We drove into the fields that were treated and fields that were not treated after harvest. The ride in the truck was much smoother in the fields that were treated. The truck ride in the untreated field was very hard and bumpy. As for the harvest of potatoes there is much less dirt that sticks to the potatoes when treated due to mellower soils."
AJ also has 2″ units installed in his potato coolers which show a more consistent and uniform mist for storing potatoes and will show reduction in scale build up . He's very satisfied and convinced that he can see more of the benefits in the second year than the first.
CLICK HERE TO WATCH VIDEO of AJ OCHOA POTATO HARVEST 2012
Aj Ochoa Potato Harvest 2012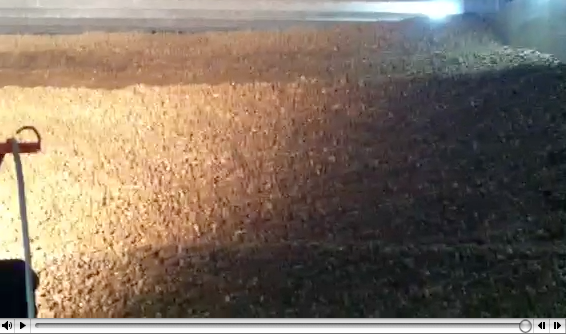 Video taken in this week's visit with in Othello, WA. Mr. Ochoa has been using our systems for 2 years.