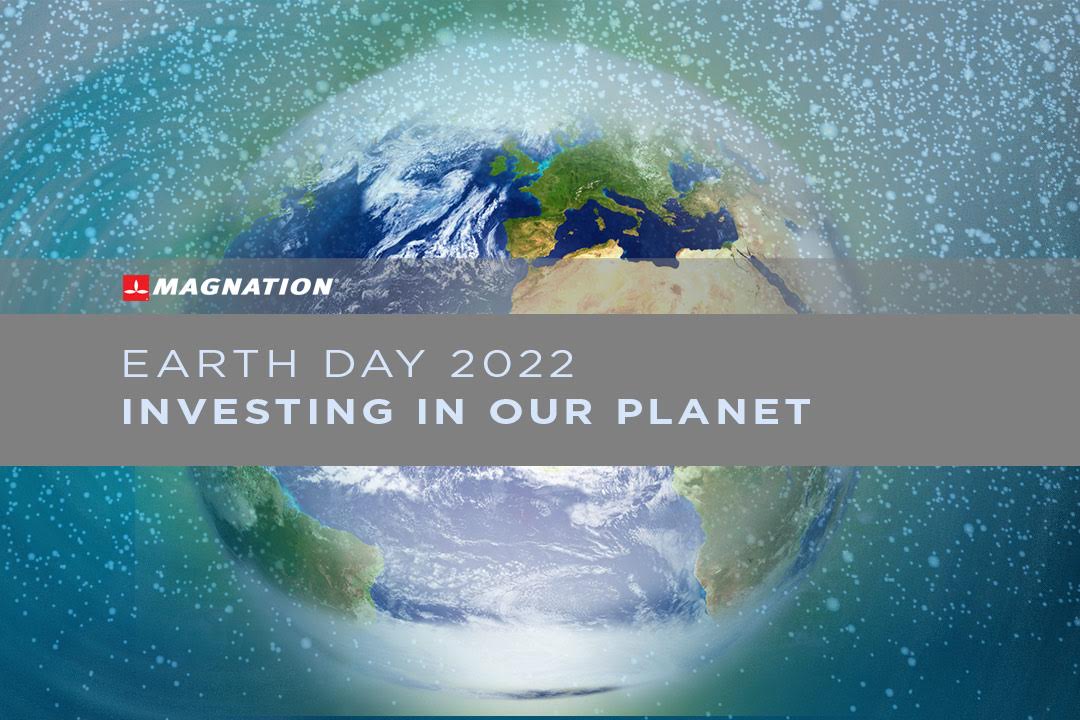 "Water does not have to be part of the problem-it can be part of the solution."
Audrey Azoulay, Director-General of UNESCO
Investing in our planet is the focus of 2022's Earth Day.
As a finite resource, sustainable water practice is a forerunner of how we can invest with clear intentions for the health of our planet and its inhabitants. Maximizing each drop with better quality water and thus better water productivity benefit's every facet of our lives.
Magnation is promoting productive water and water science technology to enhance quality, reduce energy, and extended equipment life. We do this by conditioning water without chemicals—only utilizing specialized magnets and physics—for healthier, softer and more productive water. Saving up to 25% of your water in irrigation and 10-40% in pumping energy are large improvements. Cascading impacts using conditioned water include better solubility, thus reducing chemicals that bleed into our waterways and environment.
Eco-friendly solutions like these combat climate change and water scarcity issues whether by drought or limited water supplies, and increase the value of each drop used whether in industry, commercial, agriculture, residential or municipal use.
With increased global awareness and undertaking the longer term gain of sustainable practices, we can experience a paradigm shift, right here, right now. Magnation promotes a healthy environment through proper water treatment and conservation practices. We encourage all businesses… from agriculture to parks and recreation, commercial to industry, to stop and consider; what is the cost of your water problem?
To read more about Magnation's Earth-centric solutions, check out our webpage here.