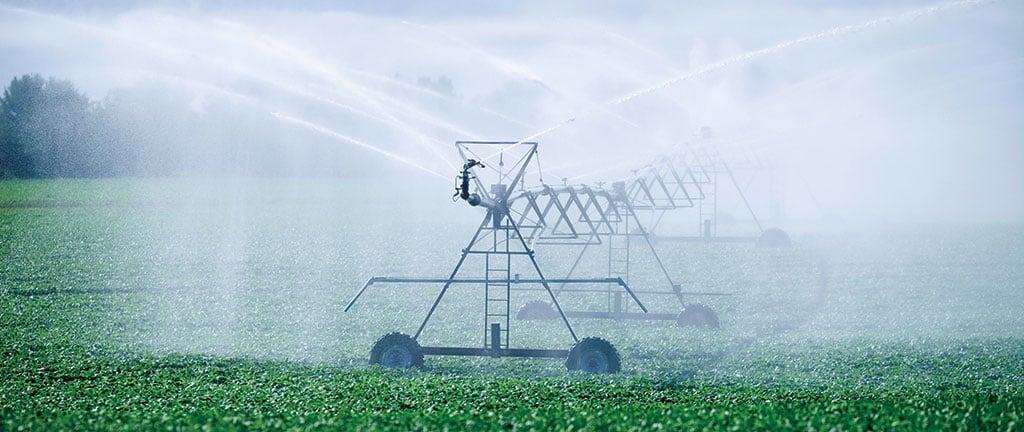 Magnation's tagline "Rainlike Water" all began with a story, about 10 years ago when cofounder Mike Jenzeh was visiting a farmer, Eric M, at his olive grove near Porterville, CA in the heart of the Central Valley. It just so happens; Eric is a physicist by education and a farmer by day.
Not surprisingly, the subject of water penetration came up. It is what most irrigators and farmers like to talk about— especially, in that part of Central California.
Eric explained: "We get pristine water from the Sierra mountains – when it comes unto the farm it puddles on top of our soils - but when it gets mixed with a 1/2" of rain it percolates very easily."
Eric asked, "Do you know why?... Rain passes through several layers of atmospheric magnetic fields and gravitational forces. Moving with speed and velocity, it spins and splits while it picks up a charge as it descends from above. THAT has a lot to do with why rain revives everything it touches."
Eric's explanation has since been passed by several farmers and golf superintendents, and they all agree that rain is the best irrigation water one could use for the revival of plants and soils.
Here is a common truth we share: All of us are stewards of the land… whether ground keepers, farmers, landscapers, superintendents, irrigators …each knows the difference rain makes on their grounds, their grass, their plants, and their trees in comparison to the current irrigation water methods achieve in productivity… there is really NO SUBSTITUTION for rain.
"Rainlike Water" is Productive Water. It is naturally BALANCED. And when it falls in the form of rain, offers our soils, and crops the highest level of healthy, natural nourishment available. Rain cleans the air, leaches and filters salts out of the soil and hydrates everything in between.
And part of what makes natural rainfall so ideal for her purpose is the natural polarity each water molecule gains as it passes through layers of electromagnetic fields in the atmosphere and the gravitational forces traveling with speed and velocity that it gains spinning and splitting (the Nasa Video called Anatomy of a Water Droplet explains it perfectly. You can view it HERE.
Irrigation water lacks many healthy characteristics of charged, life giving rain. In fact, most irrigation water is highly mineralized and requires balancing, conditioning and correcting.
Fortunately, we offer a product that makes a difference for the revival of plants and soil. Timing could not be better. Magnation's multi-polar magnetic resonance, passive and modular technologies mimic the nature of rain and creates Rainlike Water, which helps restore and reorient water's molecular tendencies and structure to promote maximum water utilization.
Let us call it Making a difference in Water Penetration. It is changing the thinking of irrigation strategies. It is not just an art, it's physics.
Visit our website for more information at MagnationWater.com or call us at +1 (888) 820-0363. Email us at info@rainlikewater.com.
KEYWORDS:
Water, soft water, hardwater, irrigation, drip irrigation, permeability, Magnation, Magnation technologies, rainwater, water utilization, irrigation strategies, rain, magnetic resonance, water penetration, farming, farm, groundskeeper, agriculture, ag, central valley, physics, well water, well, aquifer, water table, almond orchard, orchard, olive orchard, olive,